A Backyard Wedding in Woodstock // Bridgette + Daniel
How to we even begin to talk about what these people mean to us. We may have only met in real life for the first time the weekend of their wedding, but what is it they say about soul mates? When ya know, ya know. Do they say that? Who are "they," really?
Anyway, Bridgette and Daniel are two incredibly passionate human beings, and they are as passionate about the world (and resolving the shortcomings of it) as they are about their loved ones. In the same vein, their loved ones are equally enthusiastic about them.
One of the things we love most about backyard weddings is watching friends and family come together to make the event happen. Making breakfast for the crew in the morning, assembling tablescapes, floral arrangements and cakes, and then cleaning up after it all. It's beautiful to watch that kind of support and the bride and groom's gratefulness for it. No expectations. Just kindred support.
Bridgette and Daniel designed their wedding day to embody inclusivity, and in the most all-encompassing sign of intimacy we've witnessed, they connected with each of their guests during their ceremony. As they stood in a circle, they passed the couples rings from hand to hand, linking each person there. Some kissed the rings, others held them to their hearts and whispered sweet blessings to the marriage, but without exception, each person was now joined to them by their whole hearts.
Are you crying yet? We're totally keeping it together. Swear.
Now, with tissues in hand, we invite you into their story. Press play on that little music box, and be witness yourself.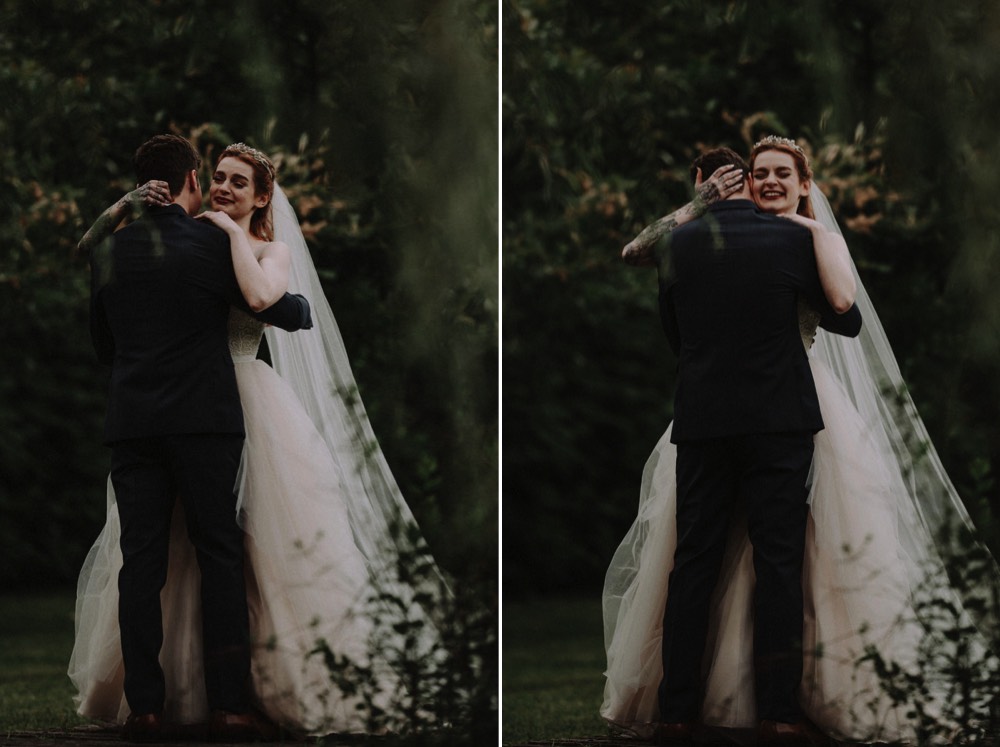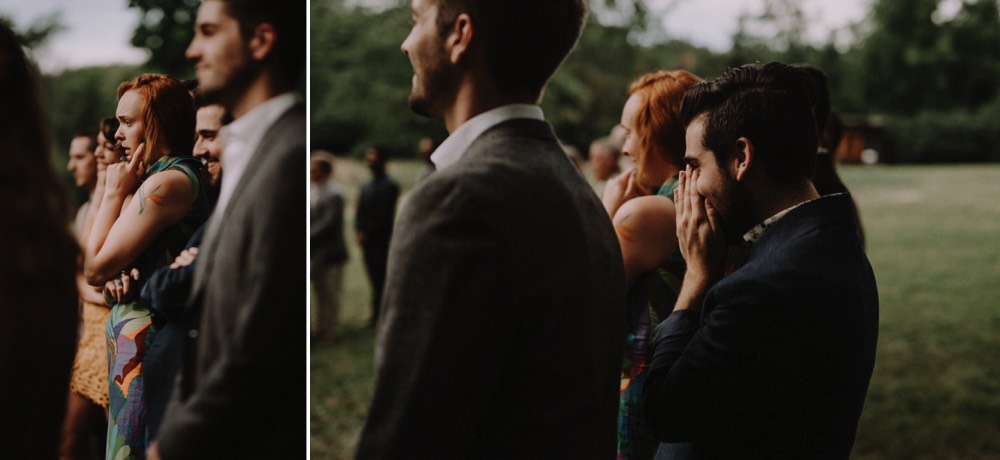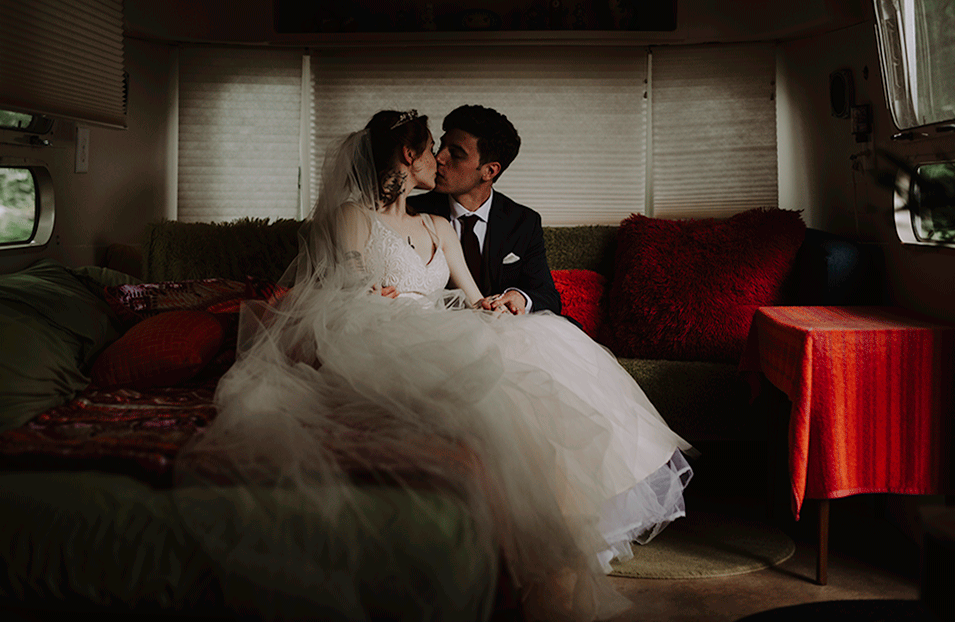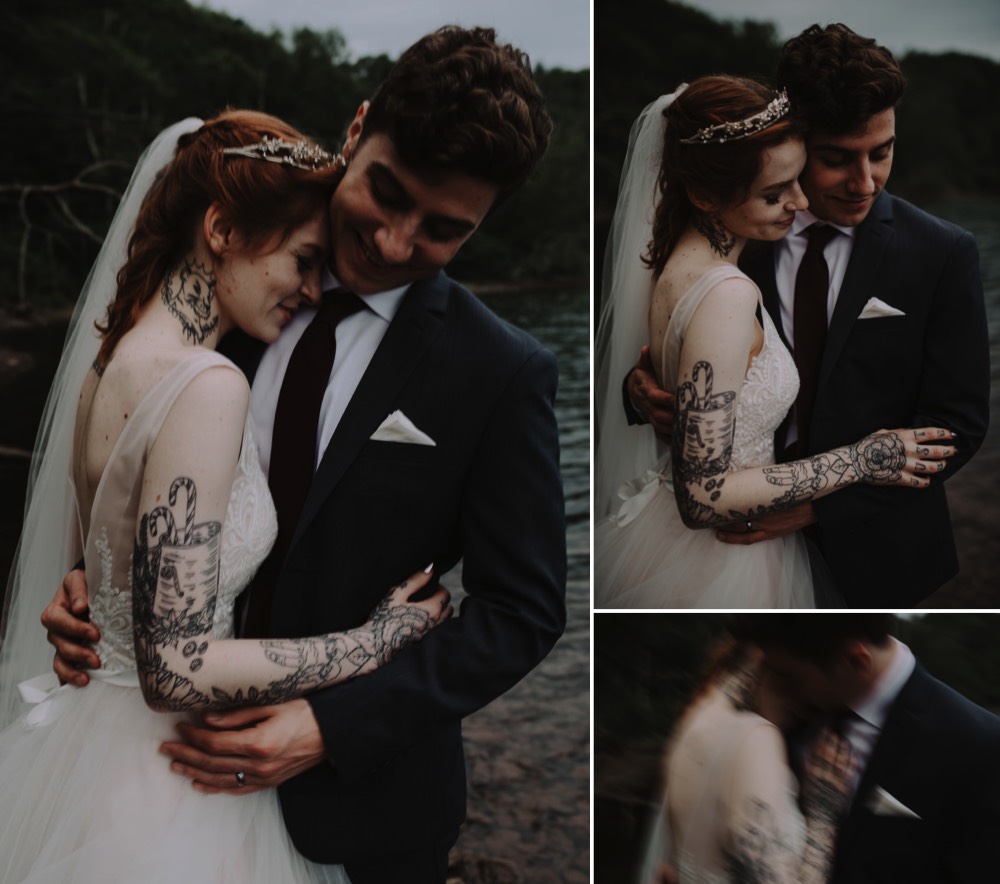 Venue: Barn on the Pond
Dress Designer: Galina
Catering: Chef Deanna (only the most equally beautiful and delicious food we've ever consumed! PLUS it's owned by a badass woman passionate about farm to table food)
Rentals: Hudson Valley Vintage Rentals
Cake: Made by a friend who's specialty has always been "I'm sorry I drank too much and slept in your tub" type cakes.
Love that backyard wedding, farm to table meal, lovey dovey but equally funsies type life? We want to talk to you! Send us a note. We'd love to tell your story.